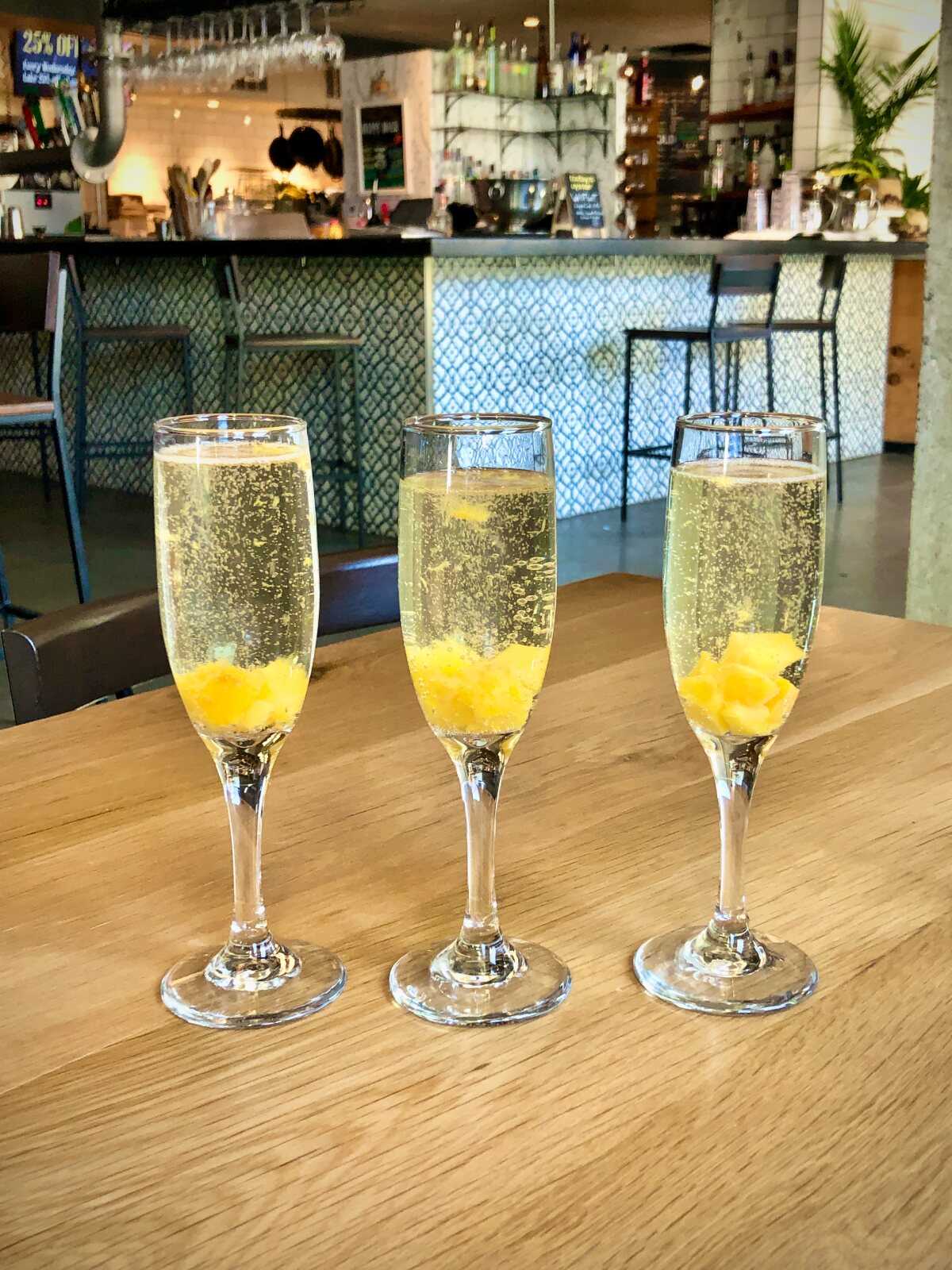 The Top 5 Booziest Brunches
March 31, 2022
We here at the Bottomless Bros appreciate a well-rounded brunch. Sure, it can sometimes be a more-than-tipsy affair, but we take pains to note the food, the ambiance, and even seemingly minor details like whether coffee's included in a bottomless package.

Obligatory preamble out of the way, though, there's a list we know you've been waiting for, which is why after years of "research," we're happy to share our ranking of DC's five most inebriating brunch spots. Each is intoxicating in its own special way -- some offer great mimosa flavors, others expand beyond them altogether -- but all share excellent service and a very loose interpretation of "two-hour limit." Enjoy responsibly!
This one's pretty simple -- they simply will not kick you out. The flavors keep you going (more restaurants need to make guava a thing) and serving mimosas a carafe at a time always helps, but really it's the nearly four hours of drinking them.
You're not technically served mimosas at Sequoia -- you'll get full (and constantly refilled) glasses of champagne, and it's on you to drink them down enough to pour in just a splash of juice. You can guess how that goes.
You're on your own here -- champagne's served by the bottle, and you can mix in as much (or as little) of their seasonal syrups as your heart desires. We also got complimentary shots here once, which didn't help things.
We swear they aren't paying us! (Although if you'd like to, we aren't above that.) Their mango hibiscus and peach lavender options are among the best traditional orange alternatives in DC, and provide enough variety to happily continue with your mimosas well into the afternoon.
It takes a lot to knock Ambar out of any number one spot, but a bottomless menu that includes a cocktail list with mules, mojitos, and martinis will do it. Don't make any post-brunch plans after this one.