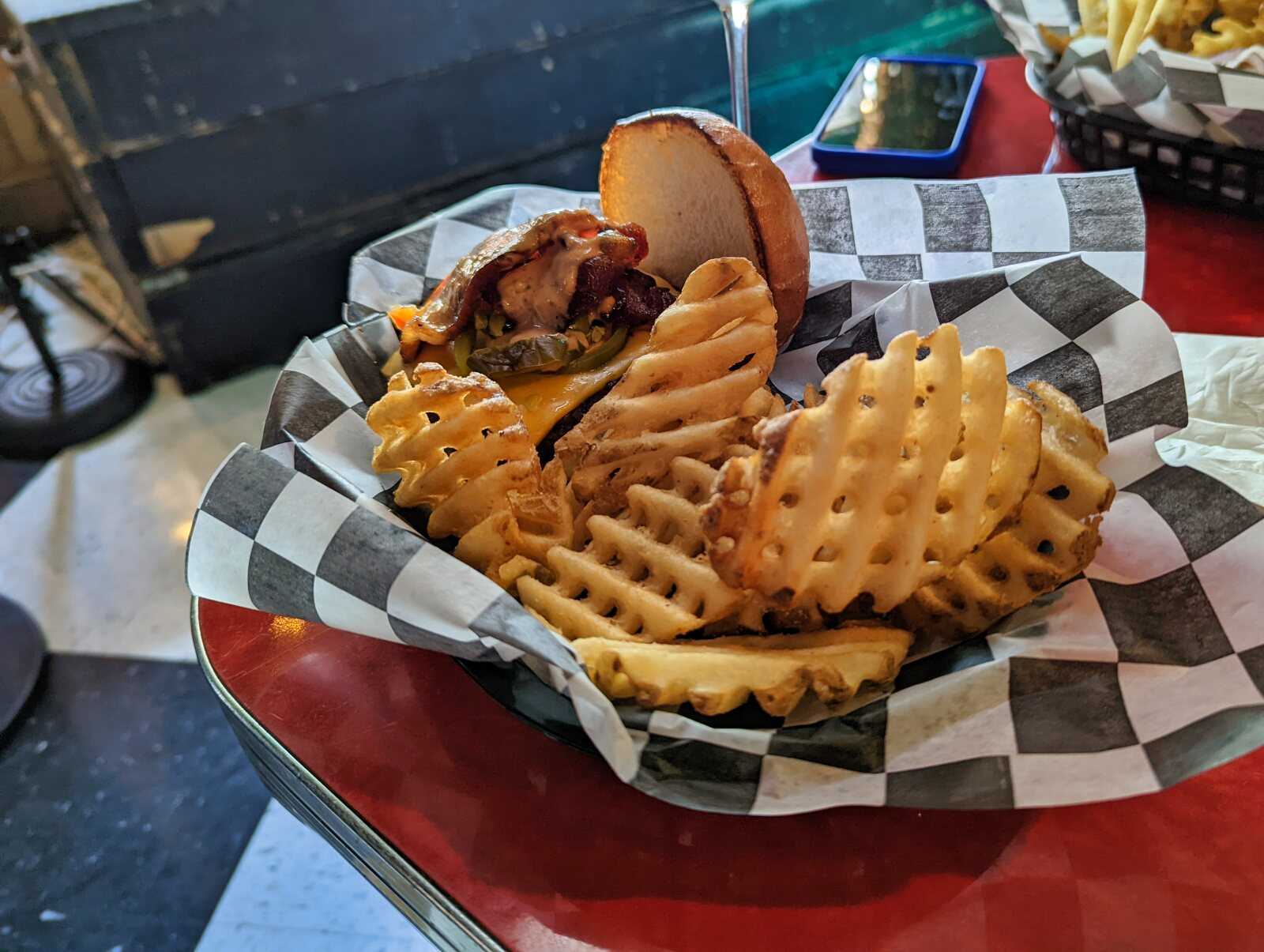 Top 5 Best Brunch Deals
December 10, 2022
We won't lie to you — DC brunch can be expensive. (Even if you avoid
Dirty Habit
.) Sometimes the snarky critics are right, and you really are just paying $20 for eggs and potatoes. And as much as we respect a speedy drinker, there's only so much hay one can make when you're paying $30 for a strictly enforced 90 minutes of fun. But don't let the chintzy establishments dissuade you. If you know where to look — hint, avoid 14th Street and most waterfronts — you'll find plenty of far cheaper spots to enjoy more than your fair share of champagne. So, with that obligatory preamble out of the way, let's go save you some money:
We'll begin our journey in the cozy confines of Cleveland Park, where a breakfast entree and bottomless beverages runs you only $35. The near-total-absence of fellow patrons has its pluses and minuses -- less competition for your server's attention; it's a bit eerie -- but the purposes of this list, we're focusing on ready access to endless pitchers of margaritas and complimentary chip refills. Oh, and the coffee's
free
!
Sticking with the brunches-near-the-Zoo theme, let's travel down Connecticut Avenue a bit to Woodley Park's one-and-only bottomless brunch spot, which fortunately serves enough alcohol to fuel the entire neighborhood. Your $40 covers an entree and either an appetizer or dessert, in addition to three mimosa flavors, making this one of D.C.'s most filling brunches, non-bottomless food division. But it's the drink service that really clinches District Kitchen's inclusion in this top five -- every post-two-hour-limit pour makes the deal that much better, and boy are there a lot of them.
Next, let's go up to Petworth, where $26 for an entree and the bottomless package makes this well worth the trip. At that price, menu options are predictably limited -- a few brunch staples, and then a very long list of burgers -- but the bottomless drinks are impressively varied (including a "beer-driver"), and again, we'd turn your attention to the staggeringly good price. So, sit back and enjoy your waffle fries.
We're back to Cleveland Park for our second-best brunch deal, and it's only the one-dimensionality of the menu that holds this standby back from the top spot. Medium Rare does steak and fries, and it does those things so well it's incredible your $28 also buys you bottomless drinks (including screwdrivers, if you want to dive straight into the hard stuff), a parfait or salad, and a basket of bread. And the coffee's free; you really can't underestimate the value of free coffee.
But in the end, the answer's Ambar. At $44, it's the most expensive option on the list, but the all-you-can-eat provision stretches that cost over several meals if you attack the menu wisely (and unlike many other bottomless food options, they don't simply ply you with carbs, although plenty of excellent ones are on offer). And don't worry about the drinks, either -- Ambar's refill efficiency, liberal interpretation of how long "two hours" lasts, and flavor variety (even we can only consume a traditional orange juice mimosa for so long, but the peach lavender and mango hibiscus keep things fresh) will keep your buzz going long after you're gone. Just go to Ambar.