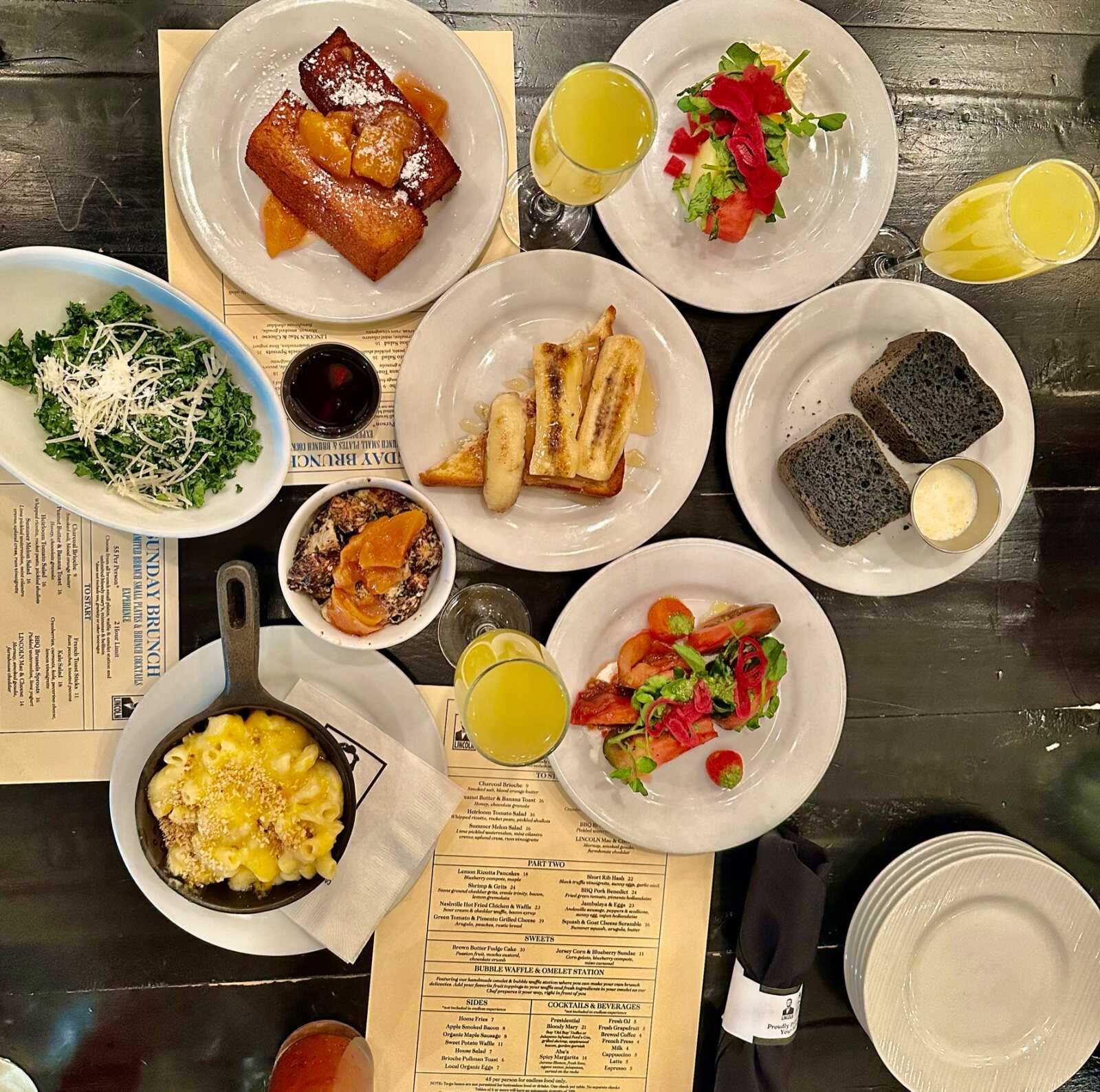 Top 5 Best Bottomless Brunches in DC
January 01, 2023
We've thrown a lot of, uh, esoteric top-five lists up on this site. If you need to know the
five best brunch deals that include coffee
, or
five tips for not ticking off your friends at brunch
, we've had you covered for years. But until now, we've somehow neglected the most basic list of all — the flat-out, no-qualifiers, best bottomless brunches in DC. Fortunately, we've been assigning incredibly specific scores to brunch spots for far too long, so we have years of data upon which to craft this list. (
Unfortunately
, brunch spots frequently close or decide offering a bottomless deal isn't such a good idea after all, so we're limiting this to locations that offer a brunch deal as of December 2022.)
Let's start with numbers 10 through 6, which don't get a write-up because we're lazy and top-five lists are our thing, but we didn't want to post a top-brunches list without acknowledging:
Honorable mentions out of the way, let's move on to:
This is the highest-end option you'll find us endorsing, but dLeña's absolutely worth the splurge. The May May, combining passion fruit, mango, and agave, just may be our favorite mimosa in DC, but a margarita brunch is also in play, if you so choose. The bottomless food menu's refreshingly absent of filler carbs, all the way down to the closing churros, if you can even make it that far.
When your server fills a wine glass to its brim with mimosa, you know you're in for a good time, and despite a stated 90-minute limit "in the name of civility," a long one, too. The cinnamon rolls are a rare time we'll endorse the very dangerous game of "brunch appetizer," mostly because the entrees are good enough we have confidence you can power through, and worst comes to worst, you still get to stare at a buffalo head above the bar all day.
It's the self-service that really sets Barrel apart — can't complain about weak drinks or low pours when you're the one in charge — and with rotating seasonal syrups, you've always got a fun surprise flavor. The food options put to rest any notion that brunch food isn't worth it — this is a big-boy menu, with fried chicken thighs, steak and eggs, shrimp and grits, and plenty else.
If you've made the mistake of following us on social media, you probably know we're suckers for a picture of a table that's just absolutely covered in drink glasses, far exceeding any number of people who could've reasonably sat at the table. Well, half of those are probably from Pisco Y Nazca. Except, in addition to always providing more sangria than you could possibly need, Pisco also offers the rare three-course meal deal actually worth the appetizer and dessert, in a bright and funky ambiance that'll keep you energized all afternoon.
Look, what did you expect from us? The food is fantastic, the drinks are great, they don't kick you out, it's a fun vibe, and it all somehow only costs $44.