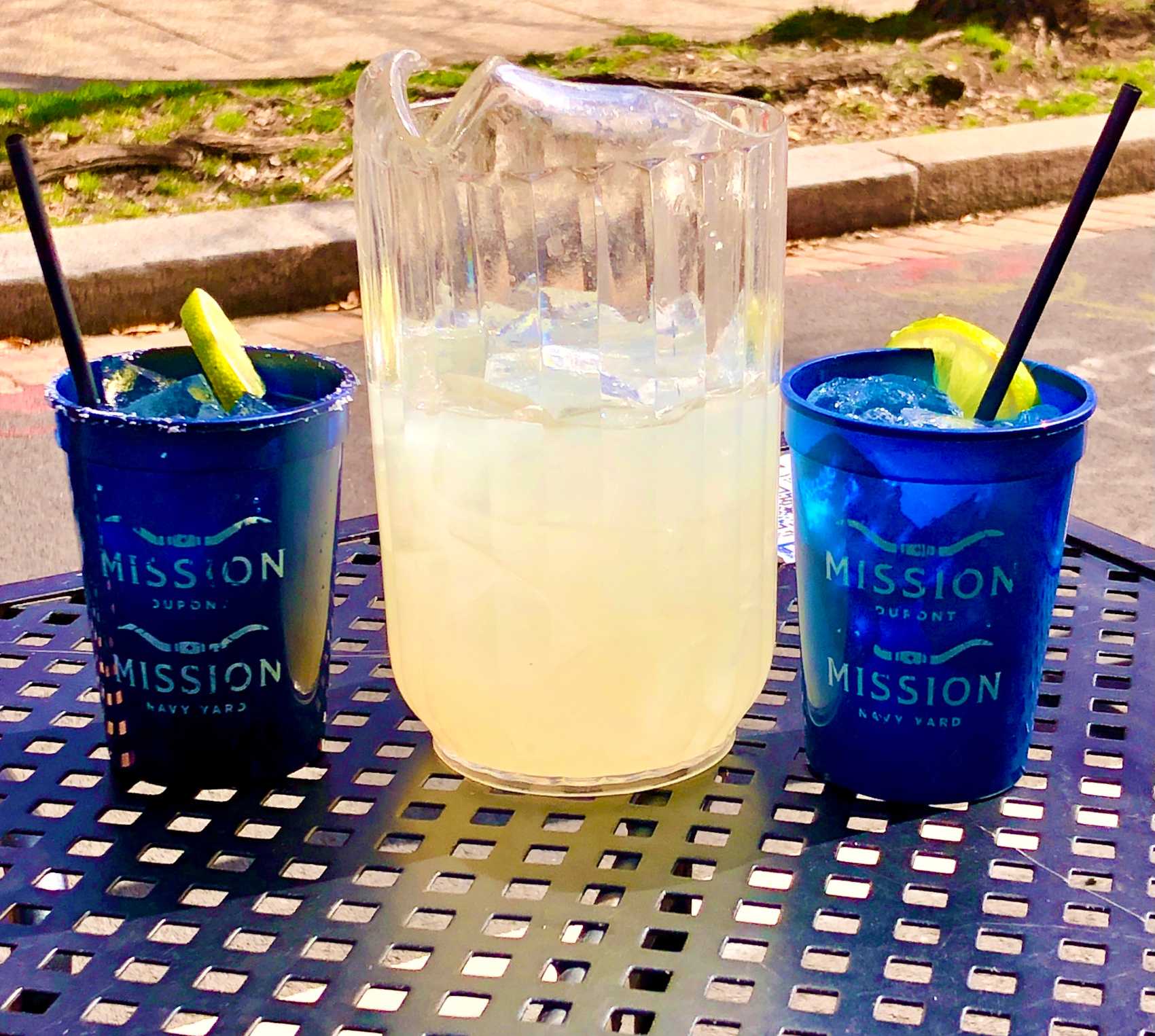 Top 5 Worst Bottomless Brunch Deals in DC
September 29, 2022
We try to keep things pretty amiable here at the Bottomless Bros. It's just brunch, after all -- eat, drink, be merry, yadda yadda yadda. But sometimes in our travels we come across deals so objectionable that it would actually be negligent not to alert you, our dear readers, to the perils of choosing that spot for your next brunch. This is not simply a list of the five worst brunches (hey, at least Johnny Pistolas is cheap), or the five most expensive (Sequoia's worth it, for a special occasion), but that awful place where both descriptors meet. Now, you can't say you weren't warned: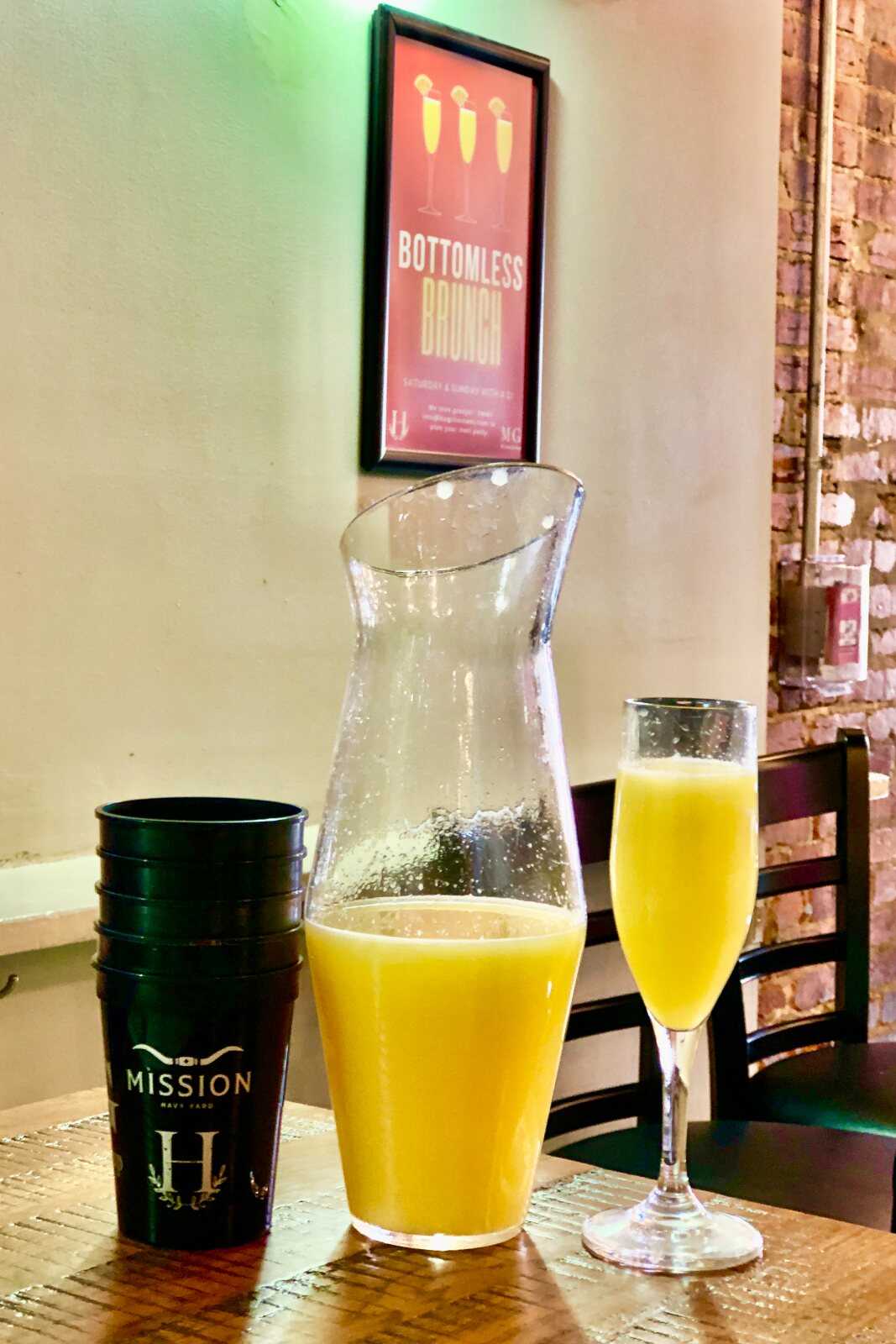 #5
Every Mission Group Restaurant
We're grouping
Mission
,
The Admiral
, and
Hawthorne
together here because they each provide a nearly identical brunch deal and general Zoomer vibe. Fittingly for a Mexican restaurant, Mission offers margaritas, while The Admiral and Hawthorne's special option is Orange crushes, but otherwise you're looking at $27 for a standard array of classic mimosas, bloody Mary's, and, uh, Bud Light? (If you're going to offer a bottomless beer option, at least pick something kitschy like
Narragansett
or
Miller High Life
.) Perhaps unsurprisingly for locations that would indulge a desire to slam Bud Lights at noon, the result is quantity over quality, which is even more of a problem when you're only allotted 90 minutes. The mid-teens food prices are at least reasonable, so we're only slotting these in at number five.
(We haven't been to Salazar, but guess what, it's also $26.99 for 90 minutes of margaritas, mimosas, and beer!)
El Techo isn't entirely without merit -- especially on a nice day, the rooftop earns its "
adult treehouse
" moniker, and the up-tempo party brunch feel is a welcome change from sleepier haunts -- but since eating and drinking is a rather large part of this whole thing, it comes in at number four. The Saturday brunch package runs you $50 -- given that the a la carte price for most entrees is $12.49, you're effectively paying more than $35 for a strictly enforced hour and a half of bottomless-but-very-sugary margaritas. The Instagram photos are worth it, but little else is.
If locally grown ingredients and farm-to-table dining is important to you, you'll appreciate the voyage out to H Street for this unusually tasteful bottomless experience. Unfortunately, it all comes at quite a cost. Any sub-$20 entree will leave you deeply unfulfilled (and that's not even getting into our mistake of ordering the world's smallest cheese plate as an appetizer), while any more substantial choice takes a chunk out of your bank account. And although the mimosas are at least strong and well-served, at $28 we'd expect a bit more variety than straight OJ. Add it all up, and it's one of the least compelling deals DC has to offer.
There's a type of DC restaurant that offers bottomless brunch without really knowing what they're getting themselves into. If you ever find yourself in the upper reaches of Northwest DC, Uptown Market's probably a lovely place to grab a coffee and a pastry, but just know you'll be disappointed if you attempt to partake in their bottomless deal. The catch of the drink options is a bellini with actual peach chunks in champagne, but predictably, this makes it rather difficult to speedily produce refills, and they were hardly even offered after we finished our (uninspiring and nearly $20) entrees. At that rate, it's basically impossible to get your $28.95 worth, and then you're stuck in Van Ness at 2pm on a Saturday.
Sometimes when assembling one of our top-five lists, it's difficult to decide what should take the number one spot. This take, though, exists for the express purpose of formally establishing that Dirty Habit is the worst bottomless brunch deal in DC. The $45 bottomless drink price is 50 percent higher than the second-most expensive option we've found and, as of this writing, still falsely advertised as only $35 on Dirty Habit's
website
. That expense would be unreasonable for brunch beverages of nearly any quality, but the drink choices fail quite spectacularly on their own, with only two options on offer (a classic mimosa and a "brunch punch"), neither of which have any alcohol. Then you have to order food, even though at that price you'd be forgiven for thinking you already had. Very charitably putting aside their whole
pink chicken debacle
, you're still looking at more than $20 for a collection of standard breakfast options, before even contemplating a $9 add-on for every side (and we do mean every; even a side of toast will run you $9). Better hope someone wants the credit card points.