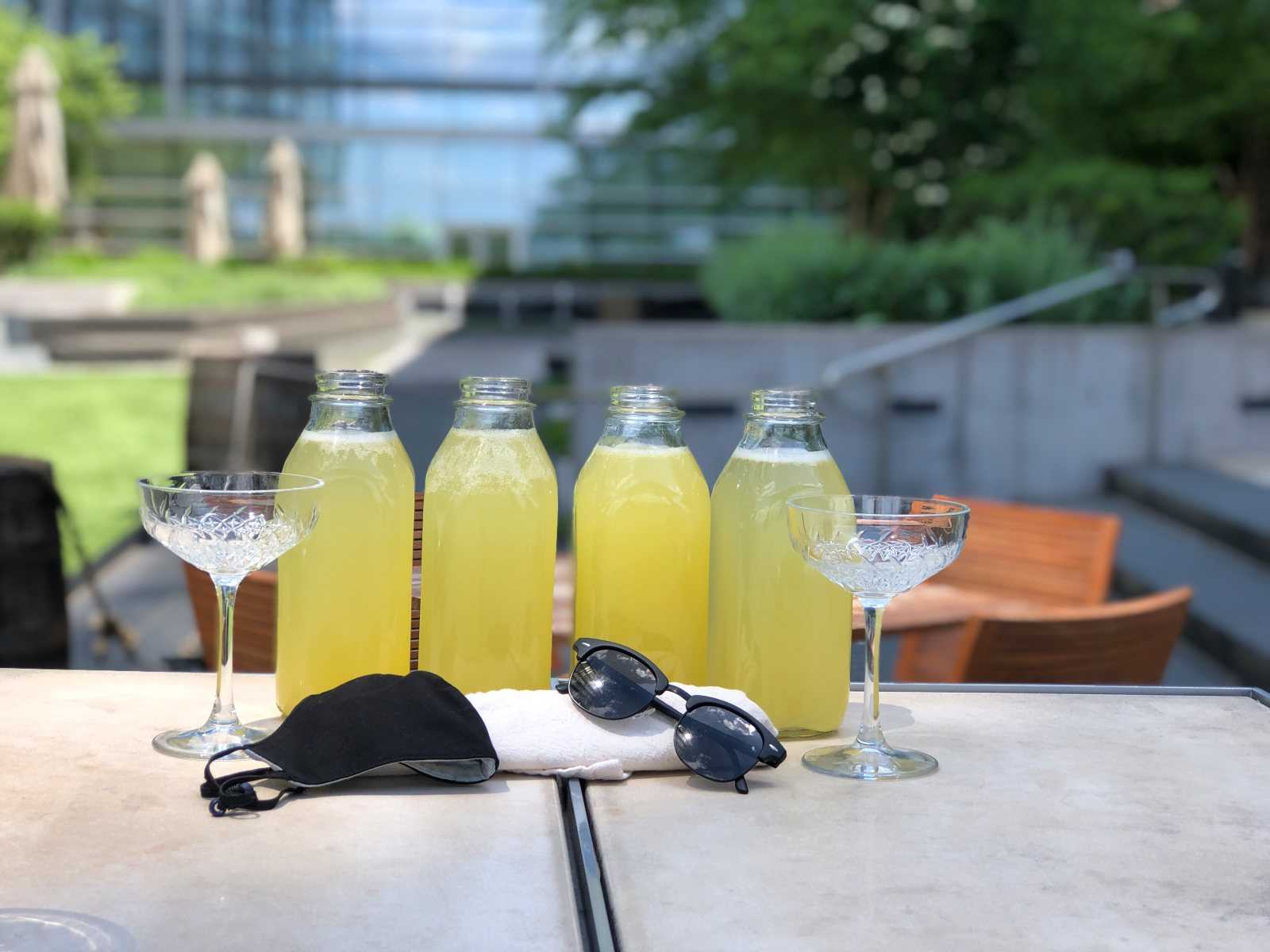 The Brunch Bucket List
August 17, 2021
Against all odds, there remain a few brunches we haven't yet enjoyed. Although hitting every bottomless brunch in DC is an elusive goal we may never reach, we have a bucket list nonetheless, and have generously decided to share it with you, our dear readers. So just in case the nearly 40 reviews we've posted haven't given you enough ideas already, here are 10 more spots we'd like to check out.
Nestled somewhere between Mt. Vernon and Gallery Place, it's a minor shock we haven't been here yet, but with bottomless mimosas and a selection from an excellent sandwich menu (a Reuben -- for brunch!) running less than $30, we surely will soon.
For how much we've talked up Eastern Market, it's a little embarrassing we haven't reviewed Lavagna yet, however dangerous a spaghetti carbonara brunch may be.
We've literally been laughed out of the restaurant after attempting a walk-in, so a little bitterness remains, but for all-you-can-eat-and-drink Mediterranean cuisine, we might begrudgingly make a rezzo.
This revamped version of Ankara claims to possess a "mimosa bar" with 10 different flavors. The bottomless package also includes hard liquor, so no promises how intelligible this review will be. Oh, and the Levantine food sounds great, too.
We've yet to frequent an Afghan place, and with a pomegranate mimosa option, how could we not?
This one won't be cheap -- the bottomless package runs you $25, and most entrees push $20 -- and you have to get to H Street, but if you're looking to find out whatever exactly "farm-to-table" means, this might be your brunch spot.
We've usually avoided Georgetown, because, you know ~ gestures wildly at our website and entire social media presence ~ but sometimes you just have to get swanky, and with every Saturday featuring a different tapas theme, one of them just might strike our fancy.
The bottomless option is only available on Sundays, so we'd be violating a cardinal rule. But for a party brunch like this, we might have to make an exception. (Or just wait for a holiday weekend.)
We're aware this likely won't be, technically speaking, "good," but as folks who've occasionally frequented Madhatter at midnight, we're just very curious what it's like at noon. For $18 of bottomless drinks and a low-teens entree price, we're willing to find out.
Getting a quorum of Bottomless Bros up to Cleveland Park is a roughly once-a-year occurrence, so this one might take a while, but at $29.99 for a margarita-inclusive bottomless + entree package, the higher Metro fare pays for itself.